""Non-judgment quiets the internal dialogue, and this opens once again the doorway to creativity."
Deepak Chopra
I believe artists create their best work in a supportive non-judgmental environment.
I'm here to help you connect deeper with yourself and your creativity.
I'm here to cultivate a conscious and holistic creative community.
I'm here to help you create success from the inside out.
Benz Amatayakul is an abstract painter working primarily with acrylics. She is self-taught and began painting in 2015. Before discovering abstract painting, she studied marketing communications and worked in brand management. She received a Master's Degree in Integrated Marketing Communications from Medill School of Journalism, Northwestern University in 2007 and a Certification in Expressive Art Facilitation from Open Studio Project in 2015. Benz currently maintains her daily studio practice while teaching expressive art classes to children and adults with a mission to provide a safe and supportive environment for their creativity to grow. Her works are held in private collections in the United States, United Kingdom, France, Switzerland, Spain, Japan, and Thailand.



Artist Statement
I create abstract art to honor the unrelenting energy, rawness, innocence, courage, spontaneity, and joy that I observe in my children when they're creating art.
My earliest paintings were simply my spontaneous and unfiltered responses to my creative urges. I discovered myself as an artist through an art therapy process which allows full self-expression without any fear of judgment or expectation of the outcome.
While I still highly value this process, I've begun to focus more closely on the visual quality of my art as I continue growing in my practice.
The most challenging and satisfying part of my work is the push and pull between an uncurbed emotive expression and a distilled, calculated, and mature performance. Ultimately, my goal as an artist is to inspire others—artists or not—to try their hand at art or other methods of expression without being too hard on themselves.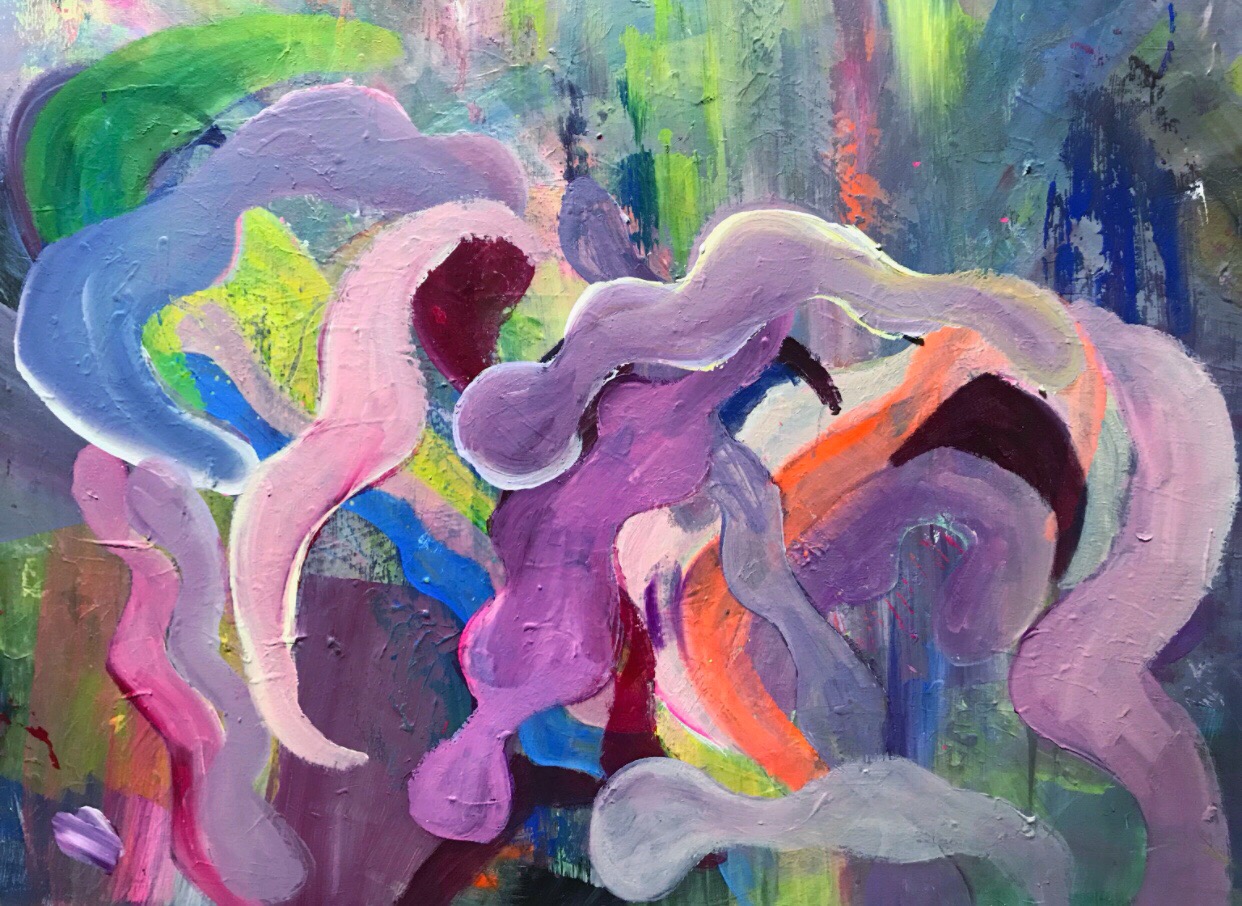 NEW! CREATIVE SHIFT CIRCLE Podcast
I created a new podcast called "Creative Shift Circle"for you! In each episode I interview artists about their art journey and invite them to share the "one thing" they would like to teach and share with our artist community.

With each episode, we grow and transform together as artists.
If you have any suggestions for this podcast, feel free to email benz@amatayastudio.com